Display children's
artwork – Ideas
Where to display kids artwork?
Hello dear GAEKKO-Team,
my daughter comes constantly beaming with joy from the kindergarten and presses a self-painted picture into my hand. With the flood of children's art, I'm thinking"Where am I gonna display this artwork again?"; Our space at the fridge wall is limited and so I wonder what other possibilities there are to display and present the children's artwork of my little ones. In addition, we have very hard concrete walls, which makes drilling or nailing difficult. How do you hang your kids artwork on the wall? Do you have any ideas for me?
Thanks and regards
Anne
We say: Displaying kids artwort on the wall is easy!
Who does not know this: Countless self-painted pictures of your kids and too little space to hang them up in your house. Kids love to paint and, as is well known, they paint a lot of pictures. Since most of your kids artwork are also too good to throw away, the question of alternative hanging places and methods is inevitable. The first idea is often to attach the kids artwork to the refrigerator with magnets or hung on the wall with adhesive tape. Of course you are proud of your kids and their artwork and want to present it appropriately. But how? We give you tips and inspiration for the flexible presentation of your little ones'; artwork. Our ideas for wall design for pictures show you inexpensive alternatives to expensive frames, which your kids will also love.
You have countless children pictures, drawings and self-painted works of art of your kids and do not know where to put them? There are many ways you can display children's artwork. We show you ideas of how to hanging children's artwork on the wall quickly and easily. Our hanging system for children's art makes it possible!
Forget picture frames: stick artwork of your kids on walls
Our magnetic picture hanger for children's artwork
The classic method of displaying artwork: fridge and magnetic board
Before we come to the innovative and creative picture hanging ideas, we would like to introduce you to the classic methods of displaying children's artwork. At first, the creative drawings of our offspring usually end up on our fridge. The kids artworks are usually displayed on the refrigerator with small magnets.
Since the refrigerator quickly becomes too small, many people resort to a magnetic board. The magnetic solution has the great advantage that you can hang up the kids pictures freely. In addition, you can hang several artwork of your kids variably, whereby the pictures can partly overlap each other. Since there are usually more and more pictures of the kids, several kids artwork can be hung on the magnetic board with one or two magnets.
Of course you can also display children's artwork on the wall with simple adhesive tape. That's in the first place a good idea, because no nails or screws are needed, which prevents damage to the walls. If you want to display children's artwork in a different place later, the adhesive strips can be easily removed again. Please note, however, that unattractive adhesive residues may occur, especially on sensitive surfaces such as wallpaper or plaster. Your wallpaper may also be damaged when removing the glue or adhesive strips.
Display children's artwork on a rope or string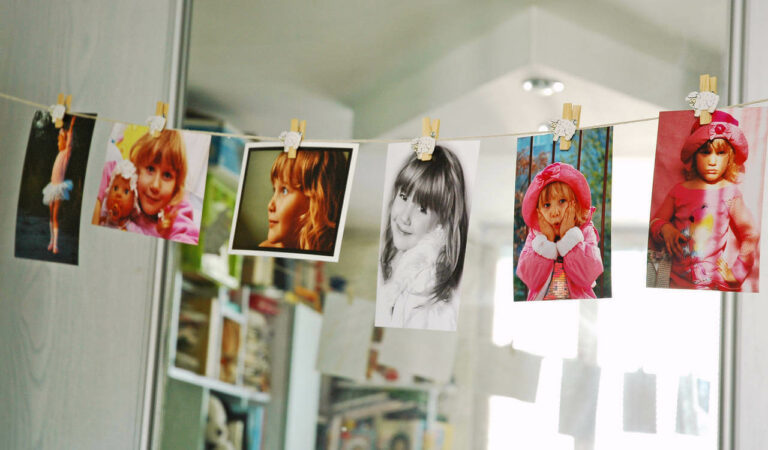 This idea of displaying kids artwork is a very simple and quick alternative for the changing presentation of painted art from your kids is a taut rope or string. You can fix the ends of the string to the wall with small hooks or nails. You can also arrange the clothesline in a zigzag pattern. The pictures from your kids are then simply hung on the rope with small wooden clothes pegs or larger metal pegs. The big advantage of this method of attachment is the rather low purchase price and the fast and flexible image change. So you can change the kids artwork as you like and hang a new one on the wall every day. Not so nice is that unattractive holes in your wall should be left behind, you should remove the artwork of your kids together with the rope.
Display kids artwork with a picture rail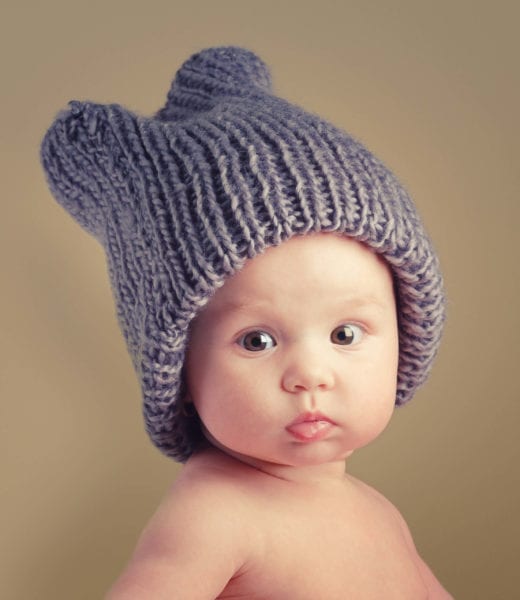 If you want to be flexible when displaying kids artwork a picture rail can be a good idea. The principle of the picture rail is explained quite quickly: The artworks hang on a simple wooden rail. Either you take a simple wooden board, which you can still paint in the desired colour and fix it to your wall with dowels and screws. Or you can fall back on the professional picture rail. Since the picture rail requires a little more installation effort than simple hanging, we have written a guide "Hanging pictures on picture rails" which contains even more detailed tips and tricks for you. With the self-made bar you can fix children's artwork with metal clips, metal paper clips or colorful wooden clips to the picture bar. With the professional ball rail, the kids artworks can simply be clipped into the rail and also removed again very easily.
Advantages at a glance:
Self-adhesive & magnetic effect
Without holes in the wall
No frames or tools are necessary
Removable without residue
Display children's artwork on a cork board or pinboard
Another idea of displaying kids artwork are boards. Instead of a magnetic board, you can also hang the artwork of your kids on an oversized pinboard. With a single large cork board, you can present the self-painted children's artwork on the wall with small colored pins without having to frame each individual picture and thus without having to use a hammer and nail or heavy tools such as a drill. You can also use simple, white drawing pins. Kids artwork can thus be changed quickly and rearranged again and again.
Our tip: In DIY stores you can get larger cork boards at a reasonable price, which is ideal for an individual cork wall.
Display kids artwork with a trouser hanger
A slightly different idea to hang up the children's drawings is with simple trouser hangers. The children's artwork can be easily clamped between the wooden jaws of the hangers without frames. The trouser hangers are best fastened to the wall with small nails. This way you can quickly customize the wall above the sofa or the children's room in its appearance. With these flexible hanging for artwork from your kids you can give the room a new look every day. You can arrange the trouser hangers on the wall along a line symmetrically at equal intervals or distribute them criss-crossing the wall at very different intervals. This is definitely a wall design idea that is not only practical for a variety of children's pictures, but will also inspire your kids.
Display kids artwork with a self created picture wall
Children's artworks are often hung unstructured on walls in the hallway or kitchen. It usually makes no difference whether your kids collection follows a certain hanging or is randomly distributed on the wall in the house. It doesn't have to be that way: Why don't you create an individual picture wall with the artwork of your kids? To make everything look neat and tidy, you can hang the children's pictures in a row at equal intervals. You prefer a little more chaotic and unstructured and are looking for another way to hang the kids artwork on the wall? With a loose grid hanging or a salon suspension you can easily hang your children's artwork on the wall. If you are looking for more information about wall design and the possibilities of perfectly staging children's pictures on the wall, then take a look at our detailed "Designing a picture wall'; guide for creative tips and tricks.
The easiest way to display kids artwork
If you want to hang artwork of your kids quickly and easily we have the solution: GAEKKO picture hangers. They are designed for all kind of pictures and artworks of your kids can now be hung on every wall or surface.
Especially our PosterGAEKKOs are perfectly suitable for kids artwork. You can hang the artworks very individually and change them any time you want! And the best is: you dont need nails or screws to do so. You can hang artwork without nailing or drilling on every wall or surface you want without frames or complicated picture hanging systems. Try it out!
Discover our innovative picture hanging kits for pictures of all kind