Find the right poster hanger
What is a poster hanging kit?
Anyone who wants to hang up posters or billboards of their favourite band knows the problem of not finding a suitable place for them anywhere. But finding a suitable poster hanging kit can also be a real challenge. The possibilities to hang your posters on the wall are manifold.
Adhesive strips don't always hold and with needles you usually destroy the poster and the wall. The fact that posters can be made with the help of wooden strips or poster rails is not a completely new invention. However, our PosterGAEKKO offers you some advantages compared to the traditional hanging methods. So not only your poster but also your wall remains intact during the actual hanging process. Our new posterGAEKKO makes it possible.
You are still looking for a suitable poster hanger for your posters? With our new and innovative poster hanging kit you can hang your posters on the wall in no time.
Our magnetic poster hanger for all kind of posters and art print
The self-adhesive picture hanger for posters and art prints
With our self-adhesive picture hangers for posters and art prints, you can easily and quickly mount your pictures on the wall without knocking holes in it. 
A quick exchange of pictures is possible thanks to the magnetic system.
So it works with our magnetic poster-hanger
DIY poster hangers - poster clips or poster rails?
Poster clips or poster rails are the classic method to hang your posters or billboards on the wall. To fix it, you have to open the clamping bar, insert your poster and close the magnetic clamping bar again. The poster is thus held from above and below by a clamp. Often there is also a string on the clamping bar with which the poster can be hung on the wall with the help of a nail. One disadvantage of this DIY poster hangers is, that you have to nail or screw them on the wall. Especially when you want to change the position of your poster you also have to move these poster hangers what causes further holes in your wall.
With our poster hangers you can save your wall. Our magnetic poster hangers stick to all wall surfaces without damaging the wallpaper or poster.
Our reusable magnetic poster hangers can be removed and reattached without leaving any residue. Avoid damage caused by thumbtacks or glue by attaching your posters with our poster hanger from now on. You can hang posters without the complicated assembly with wooden strips, clamping strips or poster hanging bars. Our poster hangers called PosterGAEKKOs are easy and individual to hang and are suitable for all poster sizes and thicknesses. No more annoying fumbling around!
Advantages at a glance:
Self-adhesive & magnetic effect
Without holes in the wall
No frames or tools are necessary
Removable without residue
The Swedish furniture manufacturer also offers wooden strips for fixing posters. The IKEA poster hangers are are terminal strips with two simple wooden rods. One of the terminal strips can be attached to the top edge and one to the bottom edge of the selected poster. If only one wooden strip is attached to the upper edge of a poster at a time, the hangers can also be used for two motifs. The IKEA poster hanger is especially suitable if you do not want to have your pictures framed.
The poster hanging bars are each provided with two picture eyelets already punched in. The poster rails are available in different lengths. Due to the weight of the lower clamping bar your picture does not crease and hangs straight. The method of fixing the wooden strips depends on the wall material. IKEA poster hanger is usually mounted on the wall with screws and dowels.
Advantages of a magnetic poster hanger
Best poster hangers - Forget poster rails, poster clips or poster hanging bars!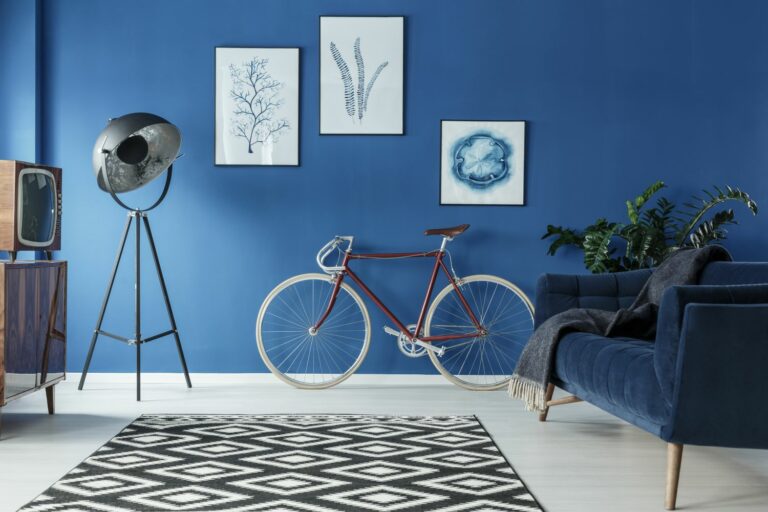 Each of our poster hanging kit consists of 8 poster hangers with magnetic core for hanging 2 posters. As a counter pole you get 8 strong neodymium magnets which connect your poster with the hangers. These magnets are so strong that you can pull your posters smooth and hang them on the wall without kinks.
Since the magnets hold your poster both above and below, it is also no problem if posters or pictures were rolled up before. On the back of the poster hangers there are high quality adhesive hanging putties: this means that you can always show off your posters perfectly, even without holes.
Use our magnetic poster systems instead of picture frames or poster tape. You can change your posters at any time without damage and without much effort. The poster hanging putty can be easily removed from the wall without leaving any residue, so you can also move your posters around at any time. Our poster hanging kit is the easiest way to design your very own DIY poster lounge.
Our poster hangers are the perfect tool for an original and decorative poster hanging as individual as u want. With our poster hanger you present your posters, billboards or advertising messages attractively and in a modern look. They are therefore suitable wherever you want to decorate your walls with posters! You can easily order the poster hangers online in our shop at a reasonable price.
Discover our innovative picture hanging kits for pictures of all kind