How to hang posters
without frames
Hanging posters without frames – These methods exist
Hanging posters is an easy and quick method to embellish your room. Compared to picture frames or canvas, posters are a relatively cheap alternative. There exist countless motives, as for example posters of your favorite band or posters of a beautiful landscape. However, all posters have one thing in common. They are frameless and hanging posters uses relatively little effort. 
If you have ever hung up a poster on the wall, you will know that there exist numerous different methods and ideas of sticking the poster. Some kinds of suspension work particularly fast and effortless while others require more effort. At the same time, each kind of suspension has its own characteristic. Thus, you can present your poster in many different ways on your wall. 
In our guide, we are going to show you how to mount your favorite poster without any frame on the wall. Furthermore, we are going to show you which preparations you have to make in order for hanging your poster unscathed on walls withs different surfaces for as long as possible.
The self-adhesive picture hanger for posters and art prints
With our self-adhesive picture hangers for posters and art prints, you can easily and quickly mount your pictures on the wall without knocking holes in it. 
A quick exchange of pictures is possible thanks to the magnetic system.
Discover our poster hanging hooks
Discover our poster hanging magnets for all posters & art prints
All of our poster hanging magnets for all kinds of posters and art prints have high quality glue points, that can be removed without leaving any residues. Thus, you relinquish holes in your posters and your walls are spared. Our poster hanging magnets stick to all kinds of wall surfaces without damaging the wall, causing holes in your poster or leave rests of glue on the wall.
Our poster GAEKKO kit consists of a magnetic core and a neodymium magnet, which makes it possible for you to fix your poster on the wall in a breath. Each poster hanging kit consists of 8 poster hangers including magnetic cores and 8 neodymium magnets. Our recyclable poster hanger are a better alternative to poster rails, clamp bars or mounting tape.
Save your posters and art prints: Avoid damage from glue or small holes from tacks by hanging your posters and drawings on the wall with our DIY magnetic poster hanging kit. Attaching our poster hanger is easy and fast; no annoying fiddling around with expensive frames or expensive showcases.
How can I stick posters to the wall without frames?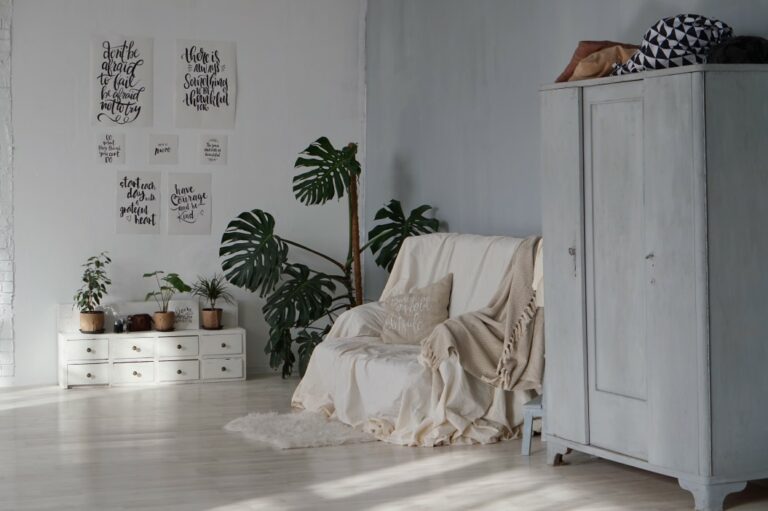 Hello everybody,
I bought many posters of my favorite band, which I would like to hang on my wall. At the moment, I am searching for a suitable solution to hang my posters easily and quickly on the wall. However, I want my posters to be hung neatly and without being wavy. Framing the posters or even buying a picture frame for each poster is, in my opinion, exaggerated. Basically, the suspension should have a casual look. 
Actually, I wanted to buy frameless clip frames because I do not like to put my posters into thick picture frames. Moreover, I think that the posters look more appealing behind a simple pane without any frame and they cannot be damaged. However, the price for these frameless clip frames is too expensive. Therefore, I am searching for suitable alternatives.
Moreover, I would not like to prick all over the posters with small nails or needles and I do not want to have holes in my wall.  Do you have any idea or a few tips on how to hang my posters frameless and without drilling?
Thank you & best regards,
Marc
Putting up posters without a frame – Being well-prepared is everything
If it is a matter of customary posters made of paper, preparation is limited to a minimum. However, if it is a matter of valuable posters or art prints, you should wash your hands before touching them. Greasy or oily hands may leave unattractive stains on your poster, which are especially visible on dark or respectively black areas. Not only your hands should be cleaned thoroughly before hanging the poster, but also the place where you want to hang it. Even without touching your wall constantly, it may become dirty or dusty. Use a moist cloth to clear your wall of dirt and dust. Now, there is nothing in the way of hanging your poster!
How to hang posters by using clips or nails
It is really easy to hang a poster on the wall using clips  or nails. Despite the many obvious disadvantages, many people prefer the classic method. However, you will stick a hole into your poster if you use clips or small nails. Also, your wall is not spared from this.
Luckily, the times of destroying your poster using a nail, clip or poster hanging stripes are over. Therefore, we strongly recommend not using these methods but to look for alternatives.
How can I put my posters on wallpaper without damaging it?
Hello GAEKKO,
I had ordered my favorite photo on poster and now, I would like to glue it to the wall. However, my sister said that in case I want to remove it later, I will damage the wallpaper if I use the adhesive agent. Because it is a matter of a nice and structured wallpaper, I would not want to destroy it while removing the poster.
Is there a special glue, adhesive pads or adhesive rubber I can use to avoid boreholes in my wall? These self-adhesive strips may be a good alternative to stick my photo or poster to a wall without drilling holes into it. Do you have any other ideas for hanging my poster without adhesive pads or adhesive rubber?
Thank you & best regards,
Linus
How to hang posters without damaging walls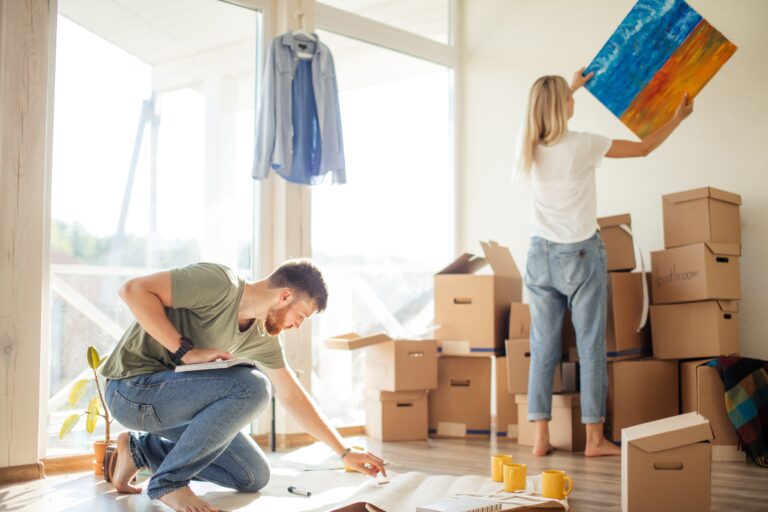 If you want to reduce the effort to a minimum, you can stick your poster to the wall using different adhesive agents. Most adhesive stripes, power strips or adhesive pads can be removed without leaving any trace. Therefore, you stay flexible and you can choose another spot on the wall later. While adhesive pads are usually tailored, adhesive rubber has to be portioned. Therefore, you can refrain from using nails or tacks which would have caused holes in your wall.
There exist many different adhesive agents, which you can remove later without leaving a trace. Using double-sided adhesive strips or poster hanging putty is probably the easiest method to stick posters to your wall. You have to glue one side of the adhesive tape to the poster and the other side to the wall. Removing the adhesive tape does not leave any residues on the wall or on the poster. When you remove the adhesive tape from the poster, you should be careful. If you pull off the poster too fast, it might be torn apart.
Some manufacturers merchandise their adhesive tape or poster hanging kit as poster tack. Poster tack is a recyclable sticky mass, similar to bonding kit. It is of plasticine consistency. Poster tack is based on synthetic rubber and inorganic filler. The bonding kits, or respectively the adhesive pads, are suitable for all poster formats usually. The bigger your poster is the more adhesive tapes or plasticine you have to use to make sure that your poster sticks to the wall.
Especially sensitive surfaces like wall paper or plaster should be treated with care. If you remove the adhesive stripes or adhesive rubber, unattractive residues may be left on your wall. In the worst case, you might tear off pieces of your wall paper or your poster might be torn. Moreover, this method has got some disadvantages, like sticking too many adhesive tapes on the edges of the poster to avoid emerging folds. In addition to this, the adhesive power of the power strips is not big enough to stretch the poster. What is left are unaesthetic waves or folds.
Best way to hang posters without frames
Advantages at a glance:
Self-adhesive & magnetic effect
Without holes in the wall
No frames or tools are necessary
Removable without residue
You should put the printed side of your poster on a table to apply the adhesive tapes and adhesive rubber. While doing this, you should be mindful of adding enough poster tack to the edges and to the middle of each side. Then, press the upper edges of the poster to the wall.
Now, you can stick the edges of your poster to the wall. Keep in mind pulling the edges tautly to avoid waves or wrinkles. Finally, you can stick the lower edges to the wall. When removing the poster, however, you should start with the upper edges. Concentrate on the spots, where the poster tacks, or respectively, the adhesive tapes are affixed and detach it carefully from the wall.
You are worried about your poster not hanging evenly? You can align the suspension points on the upper edges of your poster using a spirit level, then you can mark it with a pencil. This will work more easily with a friend, who can tell you when your poster is hanging evenly while attaching it to a wall. You should pay attention to the fact, that newly painted walls are not suitable for the attachment of posters with adhesive tape or power strips.
Putting up posters, photos or postcards on a door – The following methods exist
Especially when it comes to doors or smooth surfaces, people want to relinquish drilling or nailing. Before hanging pictures to the door, you should wipe off dust and dirt with a wet cloth. A crucial criterion for the right cement is the weight of the picture. The heavier it is the more poster hangers and adhesive tape you should use. The newest trend from Japan is the so-called Washi tape. Basically, Washi tape is nothing more than adhesive tape with a beautiful pattern, which is suitable for hanging your photos or posters. Washi tape makes it possible to design individual poster walls and your ideas of creativity in terms of wall design is not limited.
Using adhesive tape or sticky poster stripes is enough for light pictures like posters, photos and postcards. If you mount the adhesive tapes to the corners of your pictures, the following problem occurs: they are visible and look unattractive. Adhesive poster tape might be helpful here because you can just attach it to the backside of your poster and fix it to the door. Assembly line is suitable if you want to hang larger and heavier posters. Preferably, you cut the assembly line into multiple pieces in order that it fits exactly to the backside of your frame. Please note, that you use enough adhesive stripes thereby your picture does not fall down. Afterwards, you can place your picture on the desired spot and press on tightly.
Some alternatives to adhesive stripes or assembly line are so-called adhesive nails or adhesive screws. They function like usual nails or screws. The only difference is that you can just glue them on the wall without drilling holes into the wall.
How to stick posters to wall without damage? These possibilities exist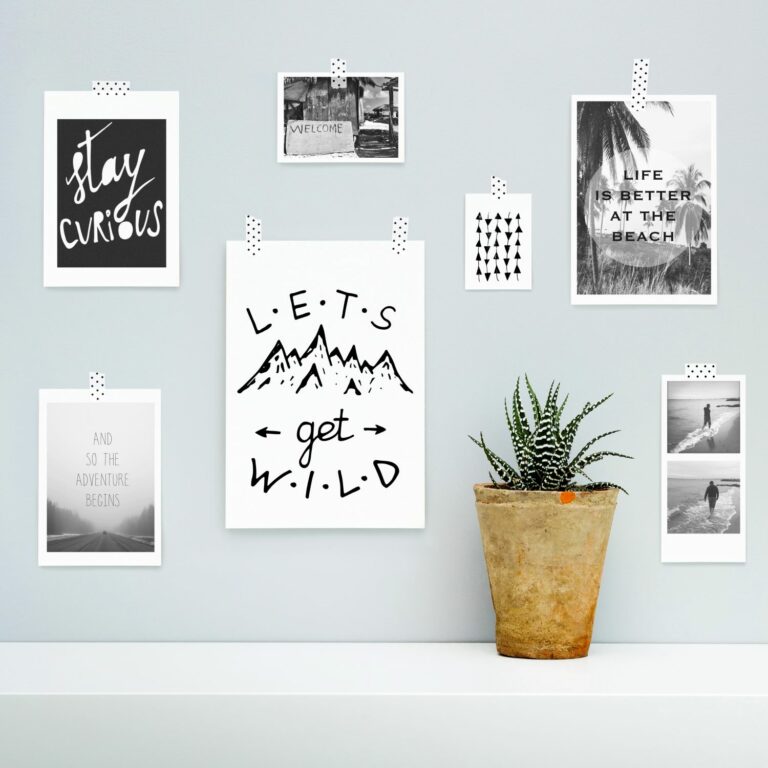 You do not want to stick your posters to the wall using tack or adhesive plasticine? To mount them by using adhesive pads or poster strips is too complex? Magnetic ink is a good and easy alternative if you want to hang your poster without using nails or adhesive tape. Applying magnetic ink is pretty easy. Just paint your wall using aforesaid color and use strong magnets to hang your posters. Furthermore, you should use multiple layers of magnetic ink thereby the magnetic power can be unfolded to keep the magnets on the wall permanently. You can also mount your posters on the wall by using poster rails or magnetic poster frames. 
The fillets, or respectively, the poster hanging rails are often embedded in powerful magnets, which encompass your poster. Because of the weight of the lower poster rail, the poster does not curl but it is hanging straight on the wall. Because of the modern design of the coat hanger, you can present your art works in a classy way. However, when using this method, you should take nails or screws into consideration. Of course, there is always the option of placing your poster behind a picture frame and hanging it using picture hooks or nails. For this, you should gauge your poster therewith you can buy a frame in the right size. If you like to change the position of your poster frames often, then you can place them on a poster fillet. The poster fillet is fitted to the wall once and can be mounted with new pictures as often as you want to.
You do not always have to use a frame. Sticking the poster by using poster hanging bars is a slightly different poster hanging system. Poster hanging bars are nothing else than wooden bars with clips, that make it easier for you to hang your poster on the wall. For this purpose, you have to hammer four nails into the desired spot on the wall, put the poster in the clips and hang it on the wall.
Your poster is always wavy? How to hang posters on wood or lightweight foam panels
If your poster has always been tearing apart or the paper is just too thin, then you can stretch it on a thin light foam sheet. Light foam sheets are the number one choice if you want to hang your poster without waves or folds. The light foam sheet is the back of your poster, basically. As contrasted with a wooden board, the light foam sheet is lighter. Thus, hanging posters is easier. However, once the poster is glued to the light foam sheet, it cannot be removed anymore.
If you want to hang your poster on the wall without kinks and holes, you can also glue it on wood. You need a spray adhesive and a thin wooden board or a strong cardboard. First, you have to spray adhesive glue on the support. Then, place your poster on the sprayed wood or cardboard, pull the poster until the surface is smooth and press on tightly. You can change the position of your poster afterwards because the setting of the spray adhesive glue takes a while. To mount your poster on the wall, you can use simple picture hooks or metal loops.
The Advantages of our picture hangers
Best way to hang posters – That is how to do it
With our poster hangers for all posters or art prints you cannot only hang your posters without a picture frame, but you can also glue them without damaging walls. Our poster hanging kit is equipped with high-quality adhesive poster putty that can be used even on sensitive surfaces, like wallpaper, and they can be removed without leaving a trace.
Our poster GAEKKO is a poster hanging kit with a magnetic core and a neodymium magnet. With these, you can fix the edges of your poster to a wall and protect your poster from kinks and damage. First, you have to mount the upper edges of the poster on the wall and then the lower edges. You can reuse our poster hanging magnets as often as you want. Our poster hangers are the easiest solution for hanging posters without frames compared to conventional tacks, adhesive pads or sticky stripes and simple clamps. Protect your posters and placards while sticking: You should avoid double edged adhesive tape or tacks because they can damage your poster. Instead, use our poster hanging magnets and stick your posters or drawings to the wall. No more kinks or torn off edges on your posters.
You do not need expensive picture frames or frames made of wood. From now on, you hang your posters on the wall using the picture hangers by GAEKKO. No more fiddling around with frames. You relinquish holes in your wall and your pictures are spared.
Discover our self adhesive picture hooks for all kind of pictures